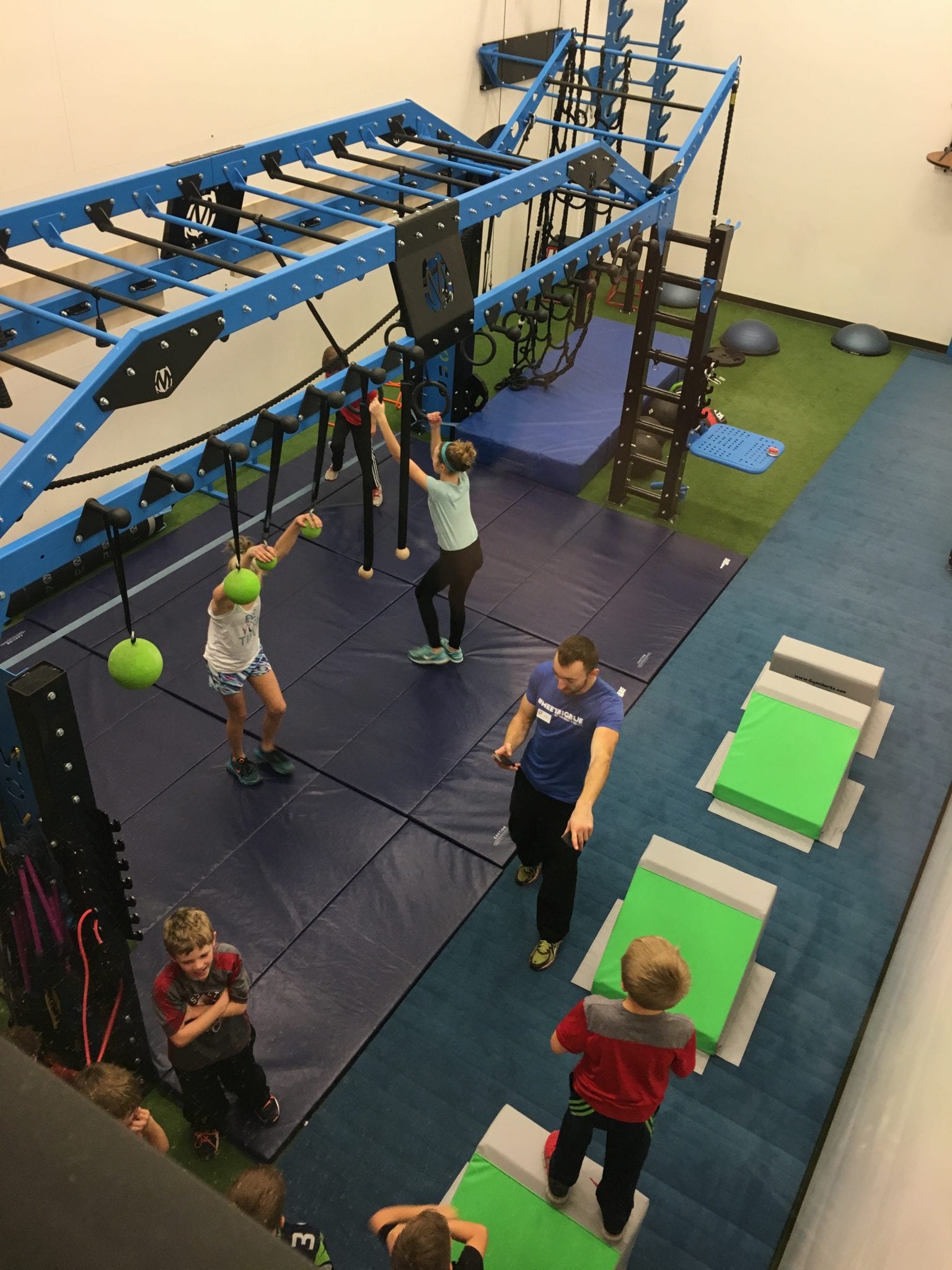 Does your child love Teenage Mutant Ninja Turtles and physical activity? We now offer Youth Ninja Classes! These classes will give your child a chance to master obstacles along with other ninja skills in Functional Training Room. During these classes, your child will not only be able to learn body awareness and balance, but work on age appropriate obstacles such as mini hurdles, balance beam, slack-line, agility ladder, traveling rings, monkey bars, swinging rings, quad steps and much more.
The fee to register for this program is $30 for Courts Plus members, and $70 for non-members. Classes run one day per week plus priority registration for Functional Training Room Family Time, which runs Thursdays from 6:00pm – 6:45pm and Saturdays from 10:30am – 11:15am. See below for the complete list of classes available for sign up (it's not too late!):
April 22nd – June 8th
Orange (Mikey): ages 3-4

Wednesdays from 10:30-11:30 am
Wednesdays from 5:00-6:00 pm

Blue (Leo): ages 5-6

Tuesdays from 10:00-11:00 am
Tuesdays from 5:30-6:30 pm

Purple (Donny): ages 7-9

Mondays from 6:30-7:30 pm

Red (Raphi): ages 10-12

Fridays from 6:00-7:00 pm
Watch for future classes offered in July and additional classes starting in September.
For more information on the classes or if interested in becoming part of the Ninja Warrior Staff, contact Katie at ktrottier@courtsplus.org.