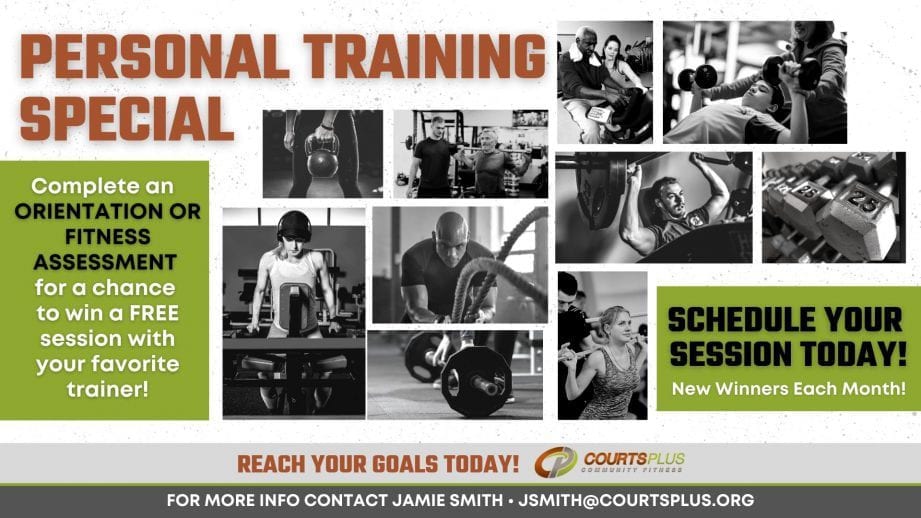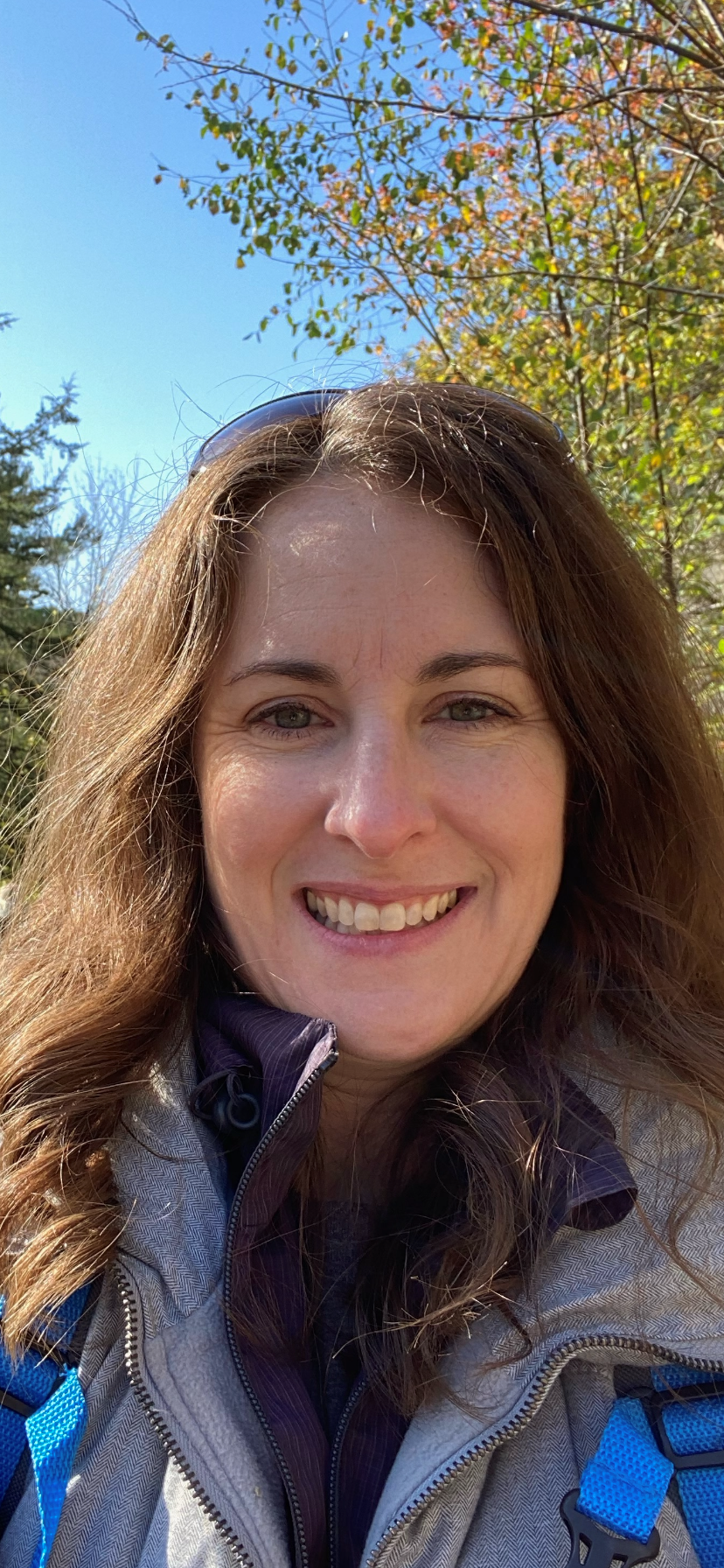 Instructor of the Month
Jen Stordahl
About:
Jen teaches XaBeat!
Jen enjoys spending time at the lake with her family, crocheting/crafting, watching her kids play sports, and traveling!
Intro to Personal Training
This class is lead by a personal trainer and covers how to use the upstairs and downstairs fitness equipment.  This is not an actual personal training session.  This is only an explanation of equipment.
Classes are offered Tuesdays at 5:30am and Saturdays at 8:30am.
Register through the Courts Plus App.  Registration closes 12 hours before class start time.
For more information, you can contact Jamie Smith at jsmith@courtsplus.org 
Jamie Smith
Personal Training/Group Fitness Director
Certifications: NASM-CPT, NASM-Corrective Exercise Specialist, NETA Group Fitness, NETA Holistic Fitness, Nutrition, Les Mills BodyPump, Les Mills RPM, Yoga, Pilates,CPR/AED, CPR/AED Instructor
"I have been training with Jamie Smith for the last year and a half and love the results so far. She is able to make each training session challenging and fun by switching up what and how we work. Some days we will do heavy lifting with free weights while other times we will just use my body weight. My favorite by far is mixing weight training with balance discs. During the time that I have been training with Jamie I have lost weight (32 lbs) and body fat (12%) while increasing my strength and endurance."
-Angelique K.
"Jamie has been my personal trainer for 2 years. Her work outs are challenging and are tapered to my own activity level, and modified if needed. The workouts are multifunctional, designed for using several muscle groups with one specific exercise. The work outs are never boring. With her help, motivation and coaching, I am physically stronger and have significantly reduced my weight."
-Leslie M.
"I have been seeing Jamie for personal training for about 9 months now, usually 1x a week. I can't recommend her more highly. In the 40 some workouts we have done, I have rarely done the same exercise twice. She is prepared for every single workout and works every major muscle group. By doing a fitness analysis my first time, she was able to determine which areas I needed the most strengthening – and tailors the workouts to my abilities. She knows her stuff – not only in fitness but in nutrition as well. She gives me very sound advice and goals, not fad diets that don't work. What I love most about Jamie is how encouraging and approachable she is. I was nervous about going to a personal trainer, fearing it would be intimidating. But Jamie is so upbeat, positive and non-judgmental. It's always a great time, and I look forward to seeing Jamie every week!"
-Kathy S.
Hidie Larson
Personal Trainer
Certifications:
"I think Hidie loves working with her clients. She has amazing knowledge of the human body. Working with Hidie is like having my own personal physical therapist, who is continually helping me stay fit, as my body ages with the usual aches and pains. She manages to adjust "on the spot", so that I don't hurt myself as I'm trying to help myself. And she makes working out a lot of fun! I feel pretty lucky to know her."
-Patty A.
"I have been training with Hidie Larson for more then 13 years. She has always been very professional and very friendly during our work-outs. Through the years we have had as many as 4 or 5 working out with Hidie at the same time and she always knows what degree of difficulty each one of us can handle. She keeps our workouts refreshing and comes up with new and interesting drills all the time. She maintains good records on us so we know where we have been through the years. I look forward to seeing Hidie once a week."
-Don W.
"I can tell that Hidie puts a lot of time and thought into my workout plans. She must know 15 different ways to work the same muscle.  Hidie's loyalty and patience are amazing. She waited while I underwent two joint replacement surgeries and then played a major part of completing my physical therapy."
-Cole C.
Hidie has been my trainer since 1997, she is an excellent trainer. She is very compassionate & understanding of each person's needs. She has helped me work thru various injuries over the year.
Hidie is a true professional at her job.
-Lee P.
I feel lucky to have Hidie as a trainer. For any health issues coming my way she has the knowledge to help me resolve them. In a fun way she pushes me out of my comfort zone to work on my strength and tone. She also cares about me as a person and I enjoy our camaraderie!
-Ellen D.
Rhys Geske
Personal Trainer
Certifications: NSCA-CPT, NSCA, CSCS, NPTI, CPR/AED
"Rhys is a very positive and encouraging trainer. He works hard with his clients to strike the correct balance of exercises so that they can achieve their end goals while watching closely to make sure the individuals maintain proper form to prevent injury. I have greatly benefitted from my time with Rhys and continue to look forward to our sessions together."
-Darla J.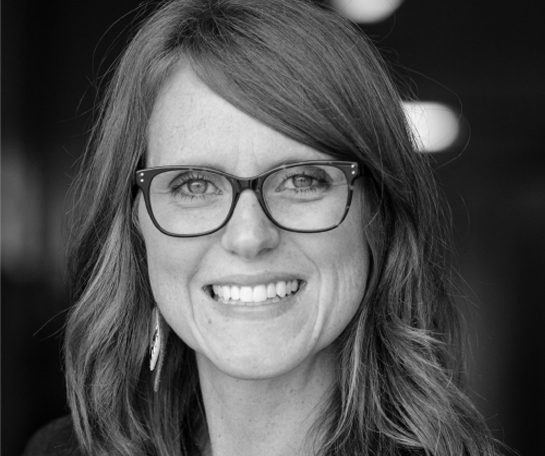 Becky Nielsen
Personal Trainer
Certifications: NASM Certified Personal Trainer
Trainer Certificate & Virtual Coach Certificate
"My experience with the personal training program began when my daughter (14) wanted to start going to the gym. Becky did a great job helping her to feel comfortable in the gym and getting her started on her fitness journey. In fact, Becky did such a great job that it motivated me to sign up with her as well. Becky is a great trainer and she helped me to feel incredibly comfortable and confident in the gym. Her knowledge of time-tested and modern fitness programming helped me to become incredibly passionate about lifting and my overall health! She is great for male or female strength training and is someone who I would absolutely recommend to anyone!"
-Adam J.
"Having Becky as a trainer has been a great experience. I've learnt so much and feel so inspired. Training with Becky is my therapy. Not only is she very knowledgeable about fitness, and very professional with her work, but she also knows how to motivate you and make you proud of your fitness achievements. I have never felt so strong and confident in my body as I do right now. Thanks in large part to her help. Help that I hadn't realized I really needed, until I decided to give myself a chance to look and feel better about my body. I am very lucky to have found her and I am very grateful for everything she has done. If you're looking for a good trainer, who understands you, adapts each exercise to your level, is kind and pushes you towards your goal, Becky is the one."
-Nicolle.
Our policy states you may not solicit or conduct on the premises any personal training or tennis lessons with or without compensation. You cannot hire a coach to teach at our facility unless that coach is an employee of Courts Plus Community Fitness who has been hired or contracted to personal train or teach private lessons.
For more information, you can contact Jamie Smith at jsmith@courtsplus.org or download the Fitness Profile PDF.