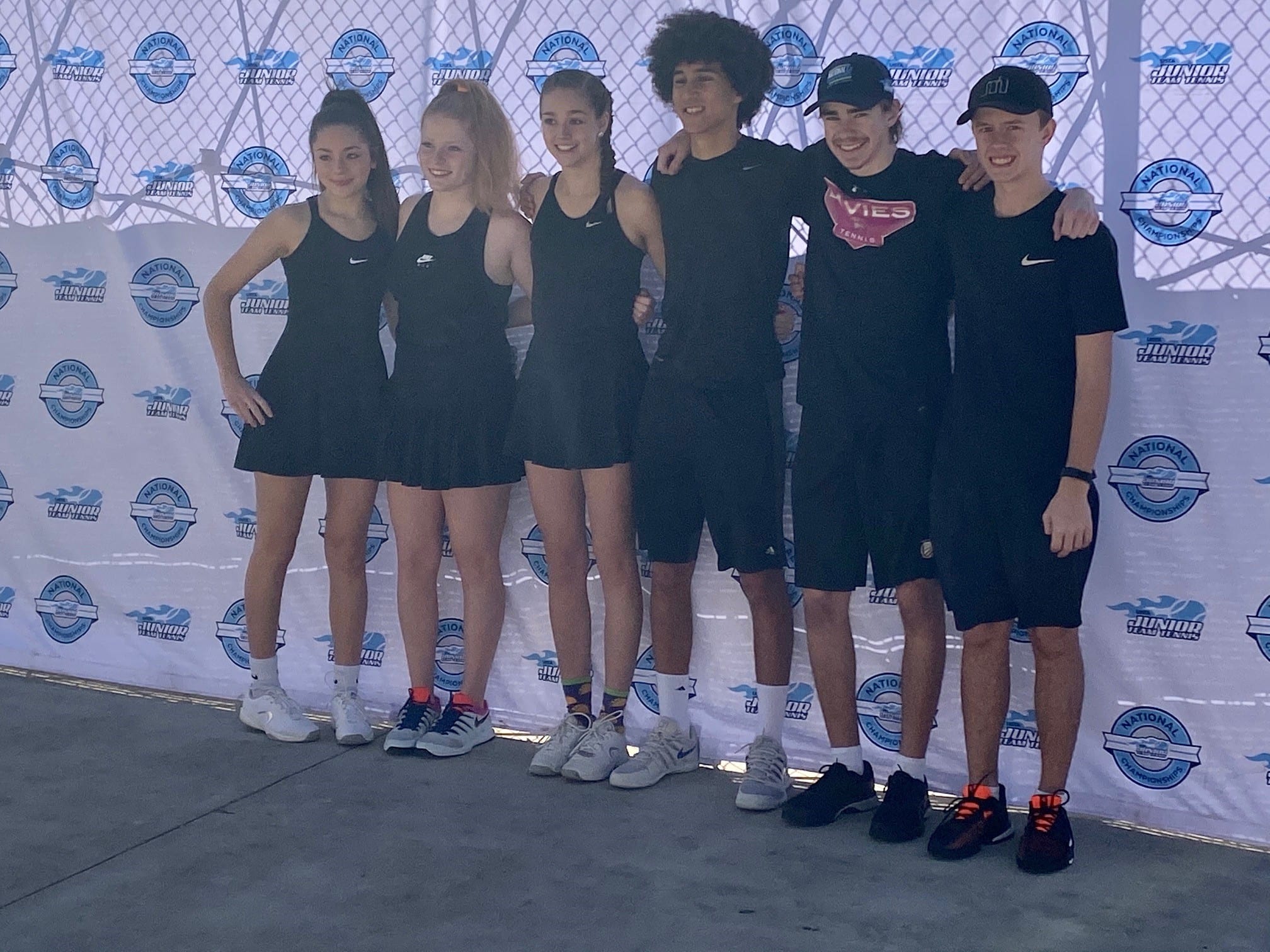 In case you're not familiar with Junior Team Tennis (JTT) it's like the little league of tennis. The US is divided up into 17 USTA sections and over 150,000 people compete every year in these sections to try to qualify for the chance to make it to nationals. Our local USTA section is comprised of North Dakota, South Dakota, Minnesota and part of Wisconsin.
So when the Courts Plus 18's team won sectionals in Minnespolis this Summer, and got the bid to nationals, they were already in the top 1% of the country! We just returned from Nationals in San Antonio, TX and altough the weather wasn't as warm as you'd think, only 40 degrees for one match, the experience was well worth it.
The Courts Plus team aptly named 'Winter is Coming', coached by yours truly, faired rather well. The team consisted of Kareem Kamel, John Wuitschick, Logan Sandberg, Raquel Egge, Sofia Egge and Shaelyn Johnson. We finished third in our group beating the Middle states section, narrowly losing to Northern California, and getting beaten by the eventual nationals champions, Texas. This landed us in the 'Cowboy' play off group and from then on we didn't lose again. We took care of business against Florida and then won in a nail biter in the final against New England. That put us in 9th place in the nation. Top 10 is not too shabby for a bunch of kids from one of the least populous states!